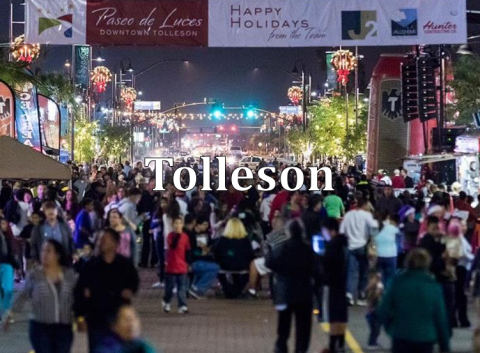 Tolleson Transaction Privilege Tax Rates
Amendments or Special Provisions
1. Impose an additional 2.00% bed tax.
2. Have a 2.00% rate on sales or purchases of tangible personal property sold at retail exceeding $5,000 per item. 2.50% shall apply to the first $5,000 effective October 1, 2007.
3. On March 22, 2022, the City of Tolleson passed Ordinance 601, which removes Model Option 15 to establish a use tax, and adopts Local Option JJ to exempt the city from use tax. The use tax is established at a rate of 2.50%. Ordinance 601 additionally establishes a tiered rate for use tax on a Single Item Portion Over $5,000 at 2.00%. The change has an effective date of July 1, 2022. 
History of Rate Changes
Transaction Privilege Tax
2.50% (effective October 1, 2007)
2.00 (through September 30, 2007)
Use Tax
2.50% (effective July 1, 2022)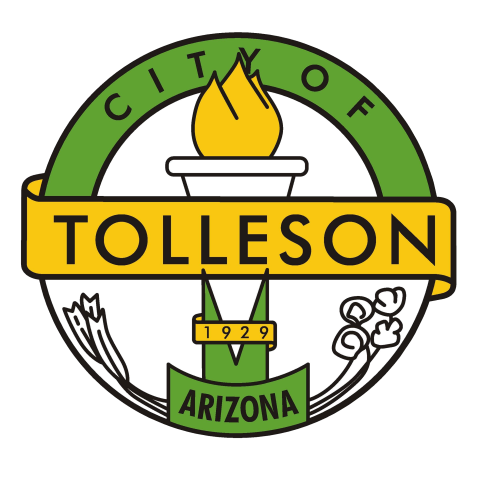 Contact Name
Chief Financial Officer
Contact Number
(623) 936-2778
Criminal Penalty
Class One
City Address
9555 West Van Buren
Tolleson, AZ 85353
United States
Date Code Effective
April 4, 1987
Transaction Privilege Tax %
2.50% (effective October 1, 2007)
Use Tax %
2.50% (effective July 1, 2022)